2020 Tasmanian Craft Fair to proceed Online in amended format due to the Covid Virus. 
The 40th Tasmanian Craft Fair is on again this year, this has been a tumultuous time for us all and the organisers have recently made the big decision to go online with the event. There will of course be significant changes due to the Covid-19 situation and the safety of all will be paramount. 
FEATURING GLOBAL TALENT
Each year, the Tasmanian Craft Fair hand picks feature artists from within Tasmania and abroad. This year we have 4 feature artists who reside here in Tasmania but have achieved big things globally. Wonderfully, they were part of the Tasmanian (Deloraine) Craft Fair in the early years.
Their exhibition will be curated by Megan Dick, curator of the Glover Prize.
Neil lives in Reedy Marsh Tasmania, where he has worked with clay and fire for over thirty-five years. Initially producing gas-fired tableware, Neil now fires wood burning kilns for the making of both sculpture and tableware. In 2009 the National Gallery of Australia purchased his work for their collection in Canberra.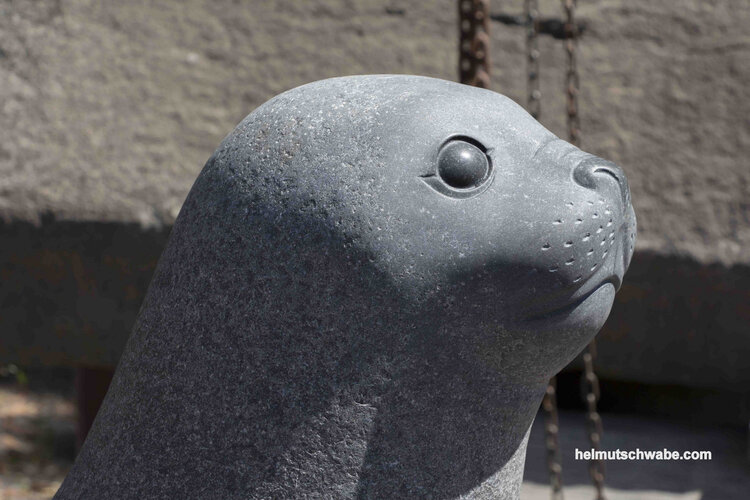 Helmut is a Tasmanian sculptor whose current artwork, builds upon his passions to mimic the natural world and celebrate the environment in bold outline, as well as sharp relief. He also has, amongst his varied accomplishments, private and public collections in Germany, Australia, Japan and the USA.

Tony Smibert AM, is a renowned painter in watercolour and acrylics, author of numerous publications on historic watercolour and a Visiting Artist Researcher at Britain's Tate Gallery.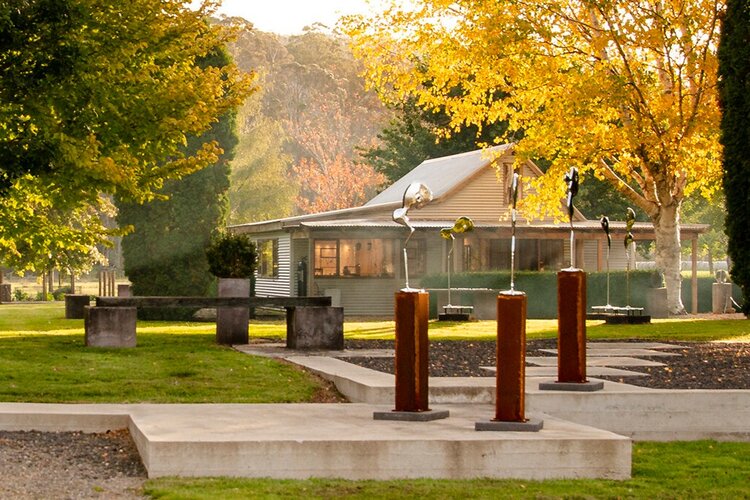 McLachlan jewellery, sculpture and paintings are in private and public collections, including the National Gallery of Australia, Canberra; and have been selected for major exhibitions and events, in Australia and overseas.
What a stunning range of featured artist this year and they are all right here in our wonderful Tasmania!
The organising team have been working tirelessly for months to make this event happen and we are all super excited to be a little part of it.
2020 Fair Update - Now Online Only
Here is a quote from the Tasmanian Craft Fair website:
It's with a heavy heart that we must advise of the late cancellation of the physical Craft Fair for 2020.

In July this year the Tasmanian Craft fair, the largest working fair in the Southern Hemisphere announced we would hold a Tasmanian only fair with consideration that the Tasmanian borders were still restricted, and that assuming there be no community transmission before that time, that the fair would be a safe and enjoyable event for people of all ages to enjoy.

While our committee was also prepared for distancing and COVID prevention measures, we were advised of new requirements in recent days and were, up until today, still awaiting an approval to proceed. 

We understand this has the biggest impact on our suppliers relying on the work, local charities who usually raise funds through our event, and all of the artisans who will have been working hard to create items for you to purchase. Indeed the longer we may wait for answers, the more investments our suppliers and exhibitors would be making.

Our marketing sponsor, Effective Naturally will be loading our website with a virtual page for each of the 260 approved 2020 exhibitors which includes those originally approved from the mainland. You will be able to browse their profiles online from October 18 and click through to their contact details or online stores.
We encourage you to do your Christmas shopping to help support our artisans - most of them sole traders or family businesses.
Thank you for your support, and we're sorry we could not bring you this year's event in person.

We do hope Tasmanian's will support their local artisans by browsing online from October 18.